The company is striving to improve its competitiveness and enhance its independent R&D capability in an all-round way. To this end, it constantly introduces technology digestion and absorption, industry-university-research cooperation, and increases inter-enterprise technical cooperation.
In order to strengthen the R&D capability of enterprises, make full use of the scientific research resources of colleges and universities and the production conditions of enterprises, and promote scientific and technological innovation of enterprises.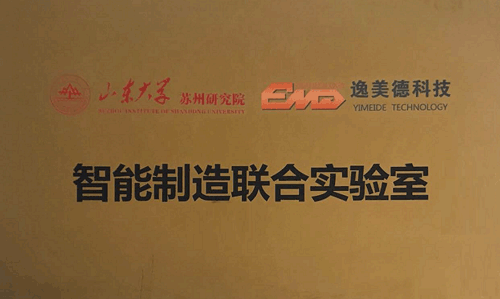 In March 2015, an agreement was signed with the Suzhou Research Institute of Shandong University on the co-construction of the Joint Laboratory of Intelligent Manufacturing and Control Systems.
In March 2016, Nanjing University of Aeronautics and Astronautics signed the technical development contract of "Research and Development of Key Technologies for Intelligent Grinding Production Line of 3C Precision Parts", and established the production, teaching and research platform.
In March 2018, an agreement was signed with Suzhou Research Institute of Shandong University on "Digital Twin Modeling Method, Optimum Design Method, Operation Optimization and Intelligent Operation and Maintenance Method for 3C Equipment".
At the same time, we also hire senior engineers and professors to come to our center to participate in the research and development of new projects and products, improve product innovation, and constantly optimize and improve.