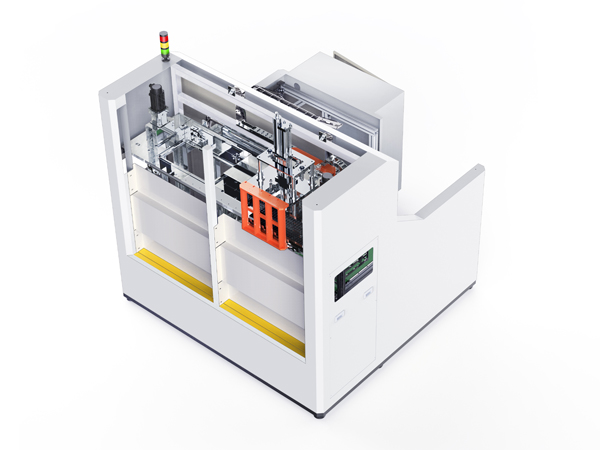 Modular Stacker
Core modular stacker is an integrated duplex station which combines different modules into a complete module
The module of stack is compacted by gas-liquid supercharger cylinder. The stack height has automatic detection function, and the detection accuracy is ±1mm
With anti-dumping mechanism, the stacking of modules with various specifications can avoid the risk of upside-down caused by the high stacking of small modules
The program is programmable. According to different products, users can set their own parameters, which makes the operation more convenient and flexible
The equipment has good stability and high safety
Equipment Parameters:
| | |
| --- | --- |
| Shape Size | 2.4mx2.7mx2.5m(Long*Wide*High) |
| Assembled Products | 18650、21700 Battery Module |
| Equipment Rhythm | 240PPM |
| Maximum Power Consumption | 3KW |
| Power Supply And Gas Source | AC380V 50HZ/60HZ 0.5Mpa |
Equipment Characteristics:
1、Core modular stacker is an integrated duplex station which combines different modules into a complete module.
2、The module of stack is compacted by gas-liquid supercharger cylinder. The stack height has automatic detection function, and the detection accuracy is ±1mm.
3、With anti-dumping mechanism, the stacking of modules with various specifications can avoid the risk of upside-down caused by the high stacking of small modules.
4、The program is programmable. According to different products, users can set their own parameters, which makes the operation more convenient and flexible.
5、The equipment has good stability and high safety.