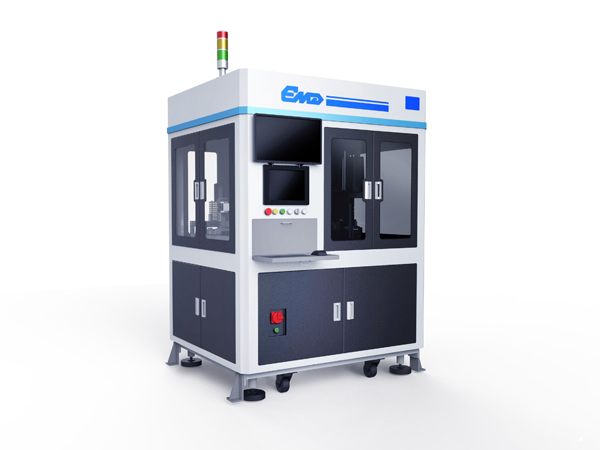 Mobile Phone Speaker Mesh Assembly Machine
A servo motor and the module are synced to achieve fine positioning of the two pieces, which is monitored by a CCD
The pieces are then pulled together with an air pressure attachment
The machine has an advanced operating system for easy operator use and stable process control
Parameters:
| | |
| --- | --- |
| Machine Size | L1.4m xW1.2 xH1.9m |
| Product Produced | Speaker Mesh Assembly |
| Machine Requirements | AC220V 0.6Mpa |
| Machine Accuracy | 0.02mm |
| Size of Product Produced | 20-160mm x 20-160mm |
| Notes | High precision, good repeatability, easy operation, suitable for production line. |
Function:
The machine automatically assembles small piece of mesh assembly with hot adhesive film (HAF) glue before heating station.
Features:
1、A servo motor and the module are synced to achieve fine positioning of the two pieces, which is monitored by a CCD.
2、The pieces are then pulled together with an air pressure attachment.
3、The machine has an advanced operating system for easy operator use and stable process control.