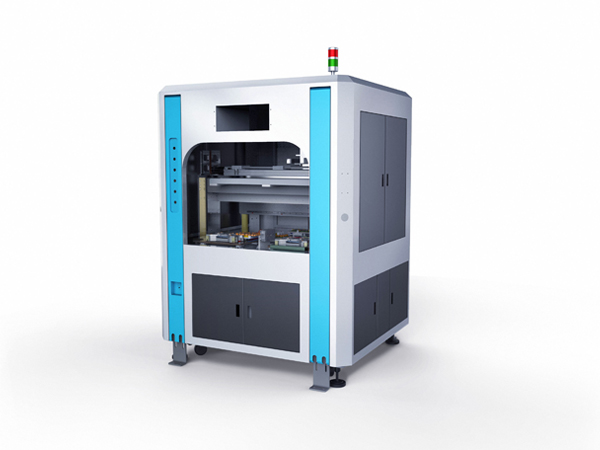 Mobile Phone Back Glass and Frame Attachment Line
The pieces are automatically cleaned and primed to ensure a good seal between them
Glue is automatically dispensed and smoothed onto the back glass, which is then stuck to the frame and enters a curing oven
The program is modular so that it can be easily changed for use on different dispenses and cures on different products
Parameters:
| | |
| --- | --- |
| Machine Size | L14.5m x W6.5m x H2m |
| Product Produced | Mobile Phone Frame |
| Machine Requirements | AC 220V 50HZ/60HZ 0.6Mpa |
| Machine Accuracy | 0.02mm |
| Size of Product Produced | 20-160mm x 20-160mm |
| Notes | Fully automatic feeding, dispensing, assembly,baking, cutting equipment. |
Features:
1、The pieces are automatically cleaned and primed to ensure a good seal between them.
2、Glue is automatically dispensed and smoothed onto the back glass, which is then stuck to the frame and enters a curing oven.
3、The program is modular so that it can be easily changed for use on different dispenses and cures on different products.
4、The machine includes a XY linear motion station with two X axis modules and one Y axis module to reach a variety of required positions.Both modules have a precise tracking scale for motion acurate to 0.005mm
5、The machine greatly improved production yield and cycle time from previous methods leading to lower costs of production.