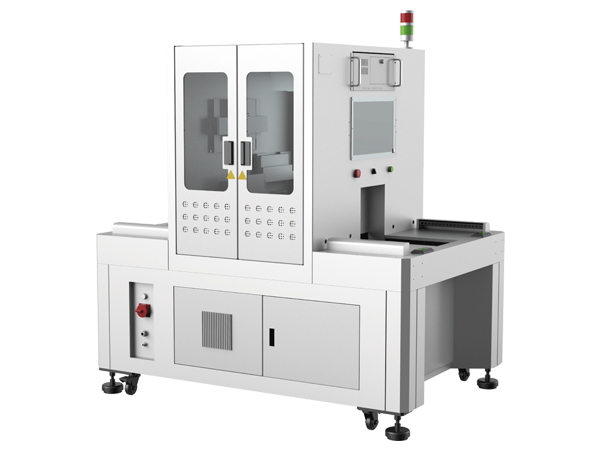 Tensile Loading Test Machine
Machine uses an actuator module to apply force to the product and senses how much it deforms
The servo motor has an encoder which can drive the motor at the specified force and also sense the product displacement
This measurement is compared with customer specifications for a GO/NG part judgment
Parameters:
| | |
| --- | --- |
| Machine Size | L1.75m x W1.2m x H1.8m |
| Product Produced | Iron inspection |
| Machine Requirements | AC220V 0.3~0.6Mpa |
| Machine Accuracy | 0.01Kg |
| Size of Product Produced | 16.34m x 12.61mm |
| Notes | Tensile test equipment |
Function:
Machine detects how much a product deforms under specified force.
Features:
1、Machine uses an actuator module to apply force to the product and senses how much it deforms.
2、The servo motor has an encoder which can drive the motor at the specified force and also sense the product displacement.
3、This measurement is compared with customer specifications for a GO/NG part judgment.