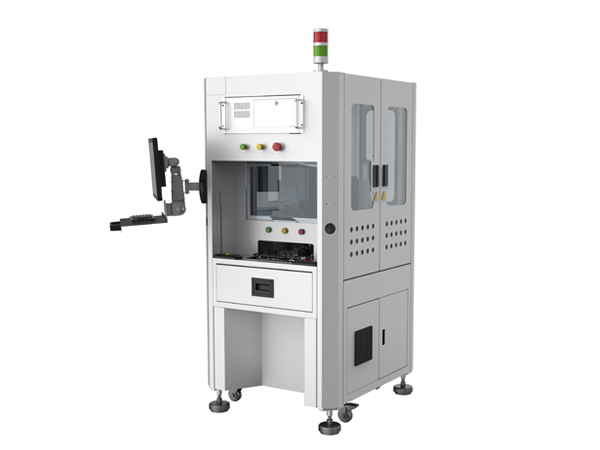 Ultra Light Touch DisplacementDetection System
Pressure sensors set and constantly monitor their force as they touch the product, in this case awatch enclosure
Two displacement sensors detect through two different windows so that two sets ofdata will beobtained, and are used to judge whether the product is qualified according to the maximum oraverage value of the two sets of data
Parameters:
| | |
| --- | --- |
| Machine Size | L1.2m x W0.9m x H1.8m (without display components) |
| Product Produced | Watch Enclosure |
| Machine Requirements | AC220V 0.3~0.6Mpa |
| Machine Accuracy | 0.05mm, 0.1N |
| Size of Product Produced | 1~350mm or custom size |
| Notes | Contact Detection Equipment |
Function:
The machine measures displacement at given force to measure strength of adhesion of materials.
Features:
1、Pressure sensors set and constantly monitor their force as they touch the product, in this case awatch enclosure.
2、Two displacement sensors detect through two different windows so that two sets ofdata will beobtained, and are used to judge whether the product is qualified according to the maximum oraverage value of the two sets of data.