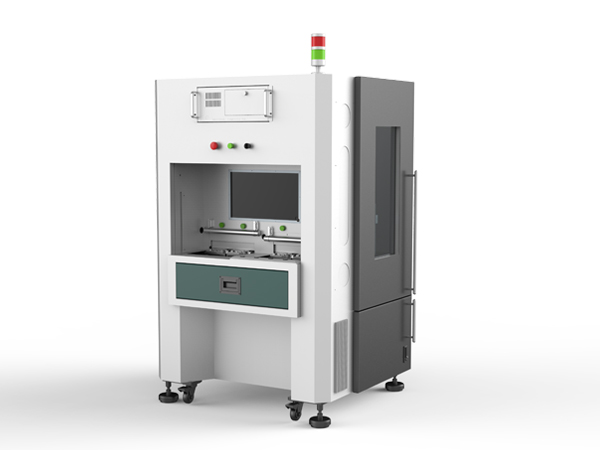 Glass Flatness Measurement Machine
A high-speed linear motor drive module is used for these measurements and its position is fedback in real time through a high-precision grating scale
A laser detects the distance to glass at multiple dierent spots and uses the difference in thedata and an algorithm to calculate flatness
Parameters:
| | |
| --- | --- |
| Machine Size | L1.1m x W1.1m x H1.9m |
| Product Produced | Precision Glass for Consumer Electronics |
| Machine Requirements | AC220V 0.3~0.6Mpa |
| Machine Accuracy | ± 0.005mm |
| Size of Product Produced | 80-250mm x 40-150mm |
| Notes | Laser detection equipment |
Function:
Machine measures flatness of glass sheets and detects if glass is uneven
Equipment Characteristics:
1、A high-speed linear motor drive module is used for these measurements and its position is fedback in real time through a high-precision grating scale.
2、A laser detects the distance to glass at multiple dierent spots and uses the difference in thedata and an algorithm to calculate flatness.
3、A CCD camera tracks the position of the laser, and the machine can be customized to take as many distance measurements at as many precise points as deemed necessary.