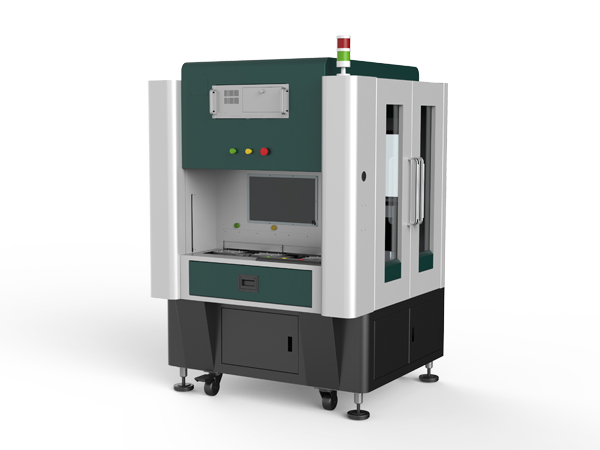 Curved Glass Spline Inspection System
Machine utilizes a high-speed linear motor, high-precision laser displacement sensor, and a CCD vision sensor to automatically detect the correct position to be measured and then slide the sample under the laser to obtain measurement data
The programming is flexible and easy to change so the machine can be used for other similar products and applications
Parameters:
| | |
| --- | --- |
| Machine Size | L1.3m x W1.25m x H1.85m |
| Product Produced | Curved Glass Parts |
| Machine Requirements | AC220V 0.3~0.6Mpa |
| Machine Accuracy | 0.005mm |
| Size of Product Produced | 139.99-153.96mm x 67.36-73.85mm |
| Notes | Laser detection equipment |
Function:
Measures the shape of curved glass by sliding a point laser over it.
Features:
1、Machine utilizes a high-speed linear motor, high-precision laser displacement sensor, and a CCD vision sensor to automatically detect the correct position to be measured and then slide the sample under the laser to obtain measurement data.
2、The programming is flexible and easy to change so the machine can be used for other similar products and applications.
3、The machine provides a GO/NG judgment by comparing the measured curve profile with a specified curve profile and allowed tolerance of parts from that profile.