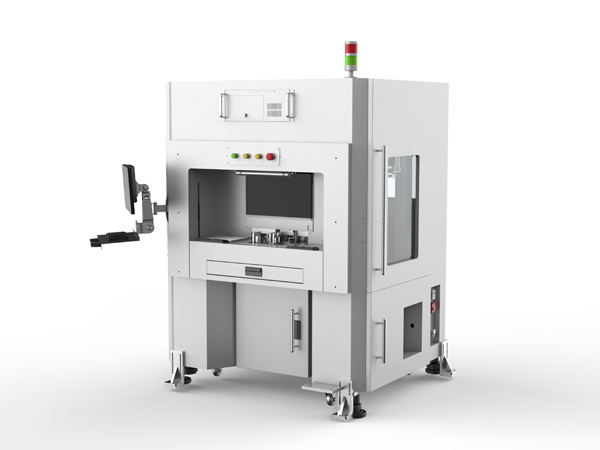 All-In-One Inspection Machine
This particular model is used on a mobile phone screen and front glass assembly, but could be customized for a variety of other products
A high-speed linear motor drive module is used for these measurements and its position is fedback in real time through a high-precision grating scale
Parameters:
| | |
| --- | --- |
| Machine Size | L1.38m xW1.2m xH1.8m |
| Product Produced | Screen detection |
| Machine Requirements | AC220V 0.3~0.6Mpa |
| Machine Accuracy | ± 0.005mm |
| Size of Product Produced | 148mm x 73mm |
| Notes | Laser detection equipment |
Function:
Machine takes a variety of dimensions in X/Y/Z directions using a combination of line lasers and CCD cameras.
Features:
1、This particular model is used on a mobile phone screen and front glass assembly, but could be customized for a variety of other products.
2、A high-speed linear motor drive module is used for these measurements and its position is fedback in real time through a high-precision grating scale.
3、The machine gives real time GO/NG status based on the measured dimensions and customer required tolerances.