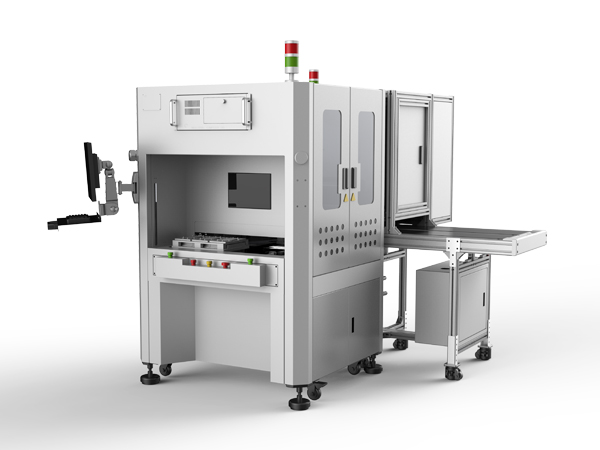 Glass Area Dimension Inspection System
A high-speed linear motor drive module is used for these measurements and its position is fedback in real time through a high-precision grating scale
A ultra-high resolution camera and wide-field telecentric lens ensures accuracy, as well as efficiency from a wide field of view
Parameters:
| | |
| --- | --- |
| Machine Size | L1.45m x W0.7m x H1.8m |
| Product Produced | Glass Parts |
| Machine Requirements | AC220V 0.3~0.6Mpa |
| Machine Accuracy | 0.005mm |
| Size of Product Produced | 148mm x 73mm |
| Notes | Uses laser measurement equipment |
Function:
Measures dimensions and tracks positioning of glass targets using lasers and cameras.
Features:
1、A high-speed linear motor drive module is used for these measurements and its position is fedback in real time through a high-precision grating scale.
2、A ultra-high resolution camera and wide-field telecentric lens ensures accuracy, as well as efficiency from a wide field of view.
3、The software is user friendly for a fast, smooth and precise non-contact measurement of mobile phone glass.