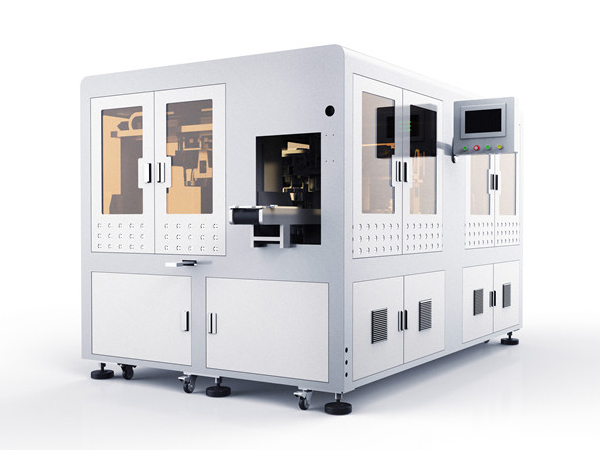 Mobile Phone Screw Connector Laser Welding Machine
Precision fixtures and laser welding equipment allow for a highaccuracy weld, which isimportant for components that will be added downstream
The program is modular so that it can be easily changed for useon different laser welds on different products
Multiple welding stations running simultaneously maximize cycletime and are synced to keep production running smoothly
The machine greatly improved production yield and cycle time from previous methods leading to lower costs of production
Parameters:
| | |
| --- | --- |
| Machine Size | L5.1m x W1.8m x H2m |
| Product Produced | Metal Parts |
| Machine Requirements | AC 220V 50HZ/60HZ 0.6Mpa |
| Machine Accuracy | 0.02mm |
| Size of Product Produced | 20-160mm x 20-160mm |
| Notes | Fully automatic loading and welding equipment |
Features:
1、Precision fixtures and laser welding equipment allow for a highaccuracy weld, which isimportant for components that will be added downstream.
2、The program is modular so that it can be easily changed for useon different laser welds on different products.
3、Multiple welding stations running simultaneously maximize cycletime and are synced to keep production running smoothly.
4、The machine greatly improved production yield and cycle time from previous methods leading to lower costs of production.