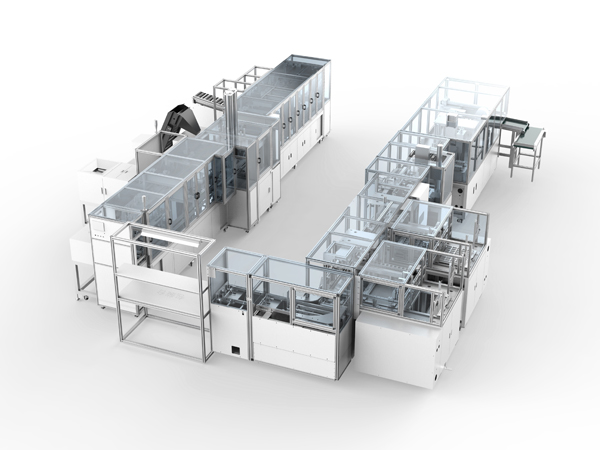 Seatbelt Latch Assembly Line
U shaped production line allows for easier machine access and maintenance
The line is split into multiple smaller machines, which can easily be swapped out if production requirements change
The operating program is split into easy to use modules. Operators can easily switch between types of seat-belt latch to be produced
Parameters:
| | |
| --- | --- |
| Machine Size | 10m x 8m x 1.8m |
| Product Produced | Seatbelt Latch |
| Machine Requirements | AC220V 50HZ 0.6Mpa |
| Machine Accuracy | 0.1mm |
| Size of Product Produced | 27mmx51mmx100mm_27mmx51mmx260mm |
| Notes | Compatible with 5 different seat-belt types |
Function:
The machine automatically assembles seat-belt latches from components.
Features:
1、U shaped production line allows for easier machine access and maintenance.
2、The line is split into multiple smaller machines, which can easily be swapped out if production requirements change.
3、The operating program is split into easy to use modules. Operators can easily switch between types of seat-belt latch to be produced.
4、All materials on the line body are automatically loaded, and the self-developed vibration plate quick change method greatly shortens the product change time.