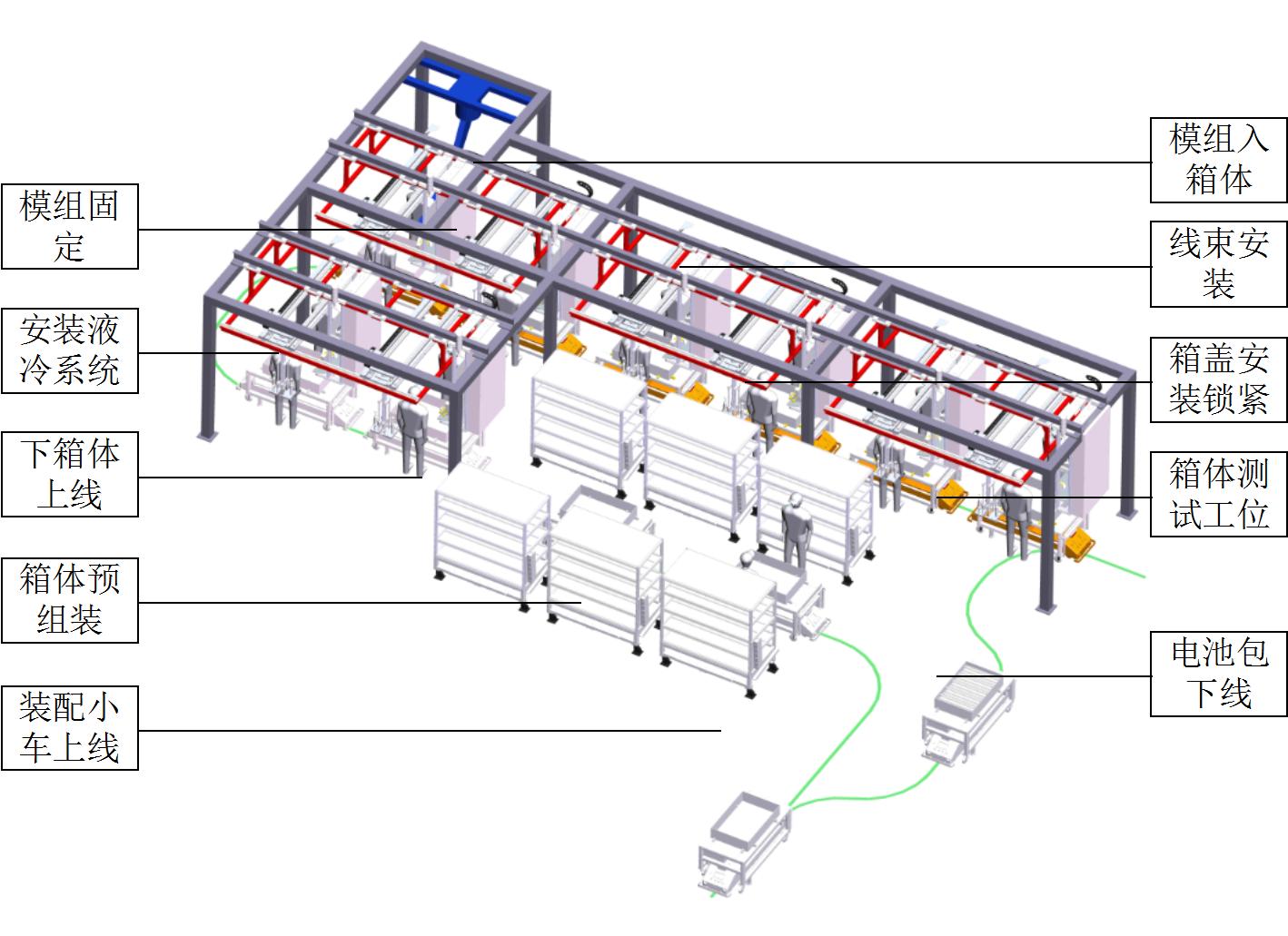 Technological Process: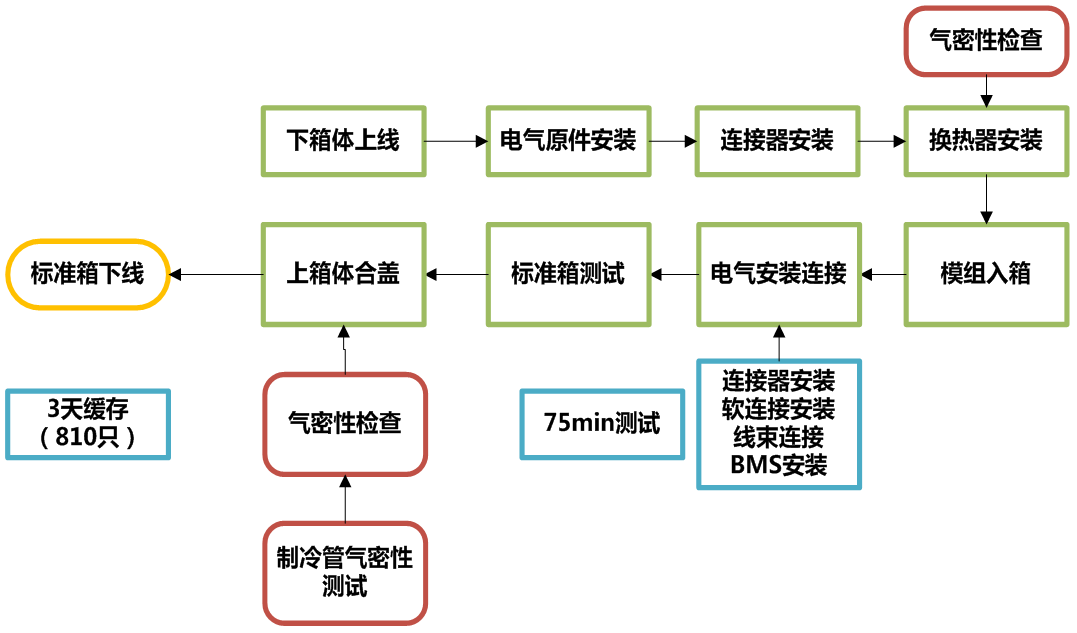 | | | | |
| --- | --- | --- | --- |
| Serial Number | Project | Technical Parameter | Remarks |
| 1 | Whole Line Size(m) | 15×8×3 | |
| 2 | Power Consumption | ≤80kW | Specific Production Line Confirmation |
| 3 | Pressure | 0.5~0.7Mpa | |
| 4 | Power Supply | AC 380V,50Hz,3-Phase 5-Wire System | 3-Phase 5-Wire System |
| 5 | Protective Gas (Nitrogen) | 0.5~0.7Mpa,Maximum Consumption 15m³/h,Purity≥99.99% | Laser Welding |
| 6 | Control Voltage | 24V DC | |
| 7 | Working Temperature Range | -5℃-40℃ | |
| 8 | Equipment Capacity | ≥6PPM | |
| 9 | Equipment Crop Mobility | ≥95% | |
| 10 | Good Product Rate | ≥99.9% | |
| 11 | Equipment Noise | ≤75db | Measure One Meter Away From The Outside Wall Of The Equipment |
| 12 | Operator Configuration | ≤20 People | Including Mobile Feeder |
Equipment Characteristics:
1、The whole system consists of a command and dispatch system and 15 latent AGVs. By using magnetic bar navigation, laser obstacle avoidance and safety flexible bumper technology, the safe operation of AGV is ensured.
2、High flexibility can meet the flexible and changeable process arrangement, and can realize the production of different varieties. In the process of product change and process layout adjustment, the cost is greatly reduced and the transformation cycle is shortened.
3、It is suitable for lithium ion power cores (square shells, soft packs, cylinders) projects.
4、Quality management control and scanner traceability of MES system.
5、Key components assembly needs to achieve the main parameters control and data access functions (such as screw torque).