Soft Pack Battery Module Wire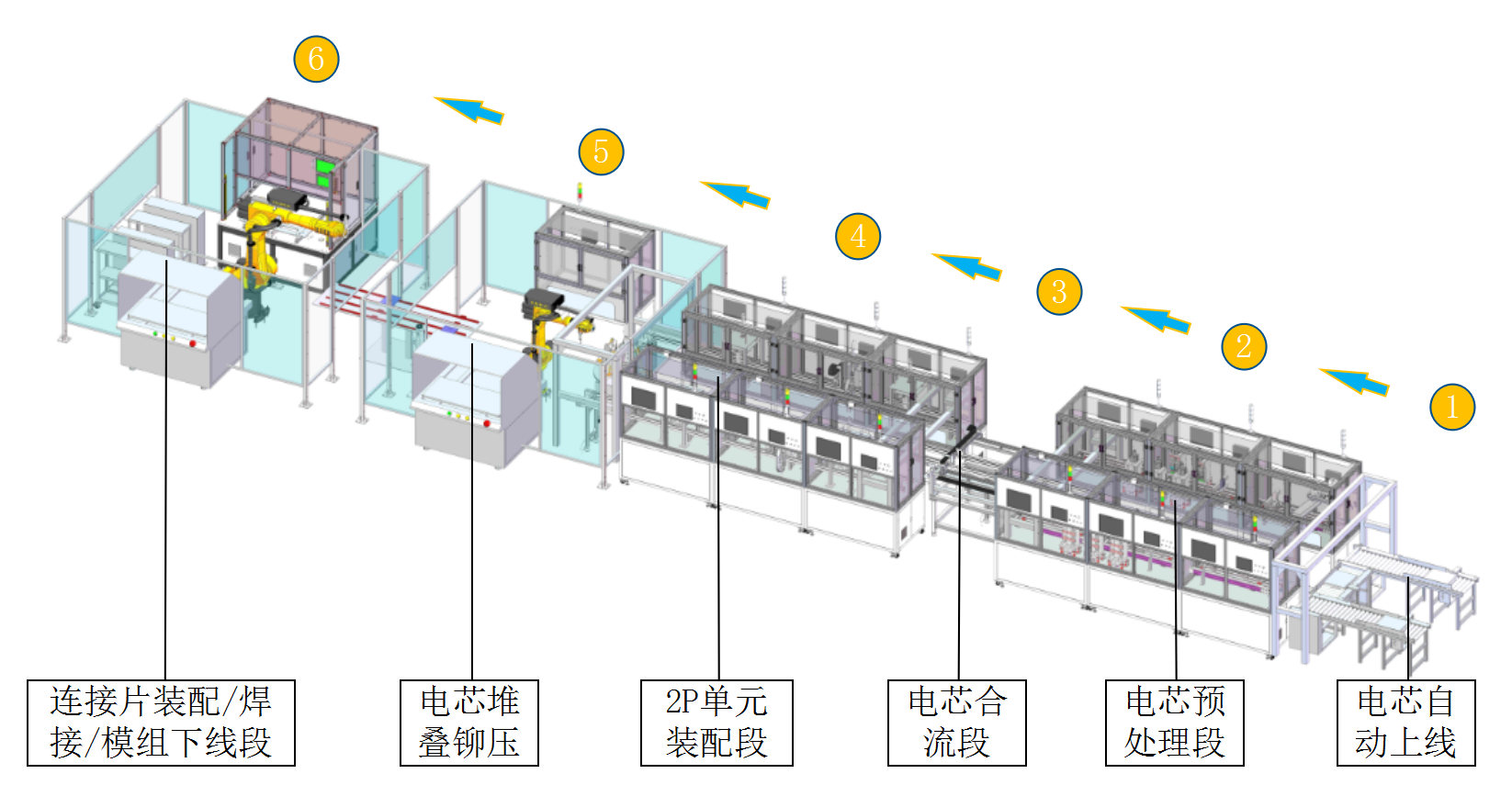 Technological Process: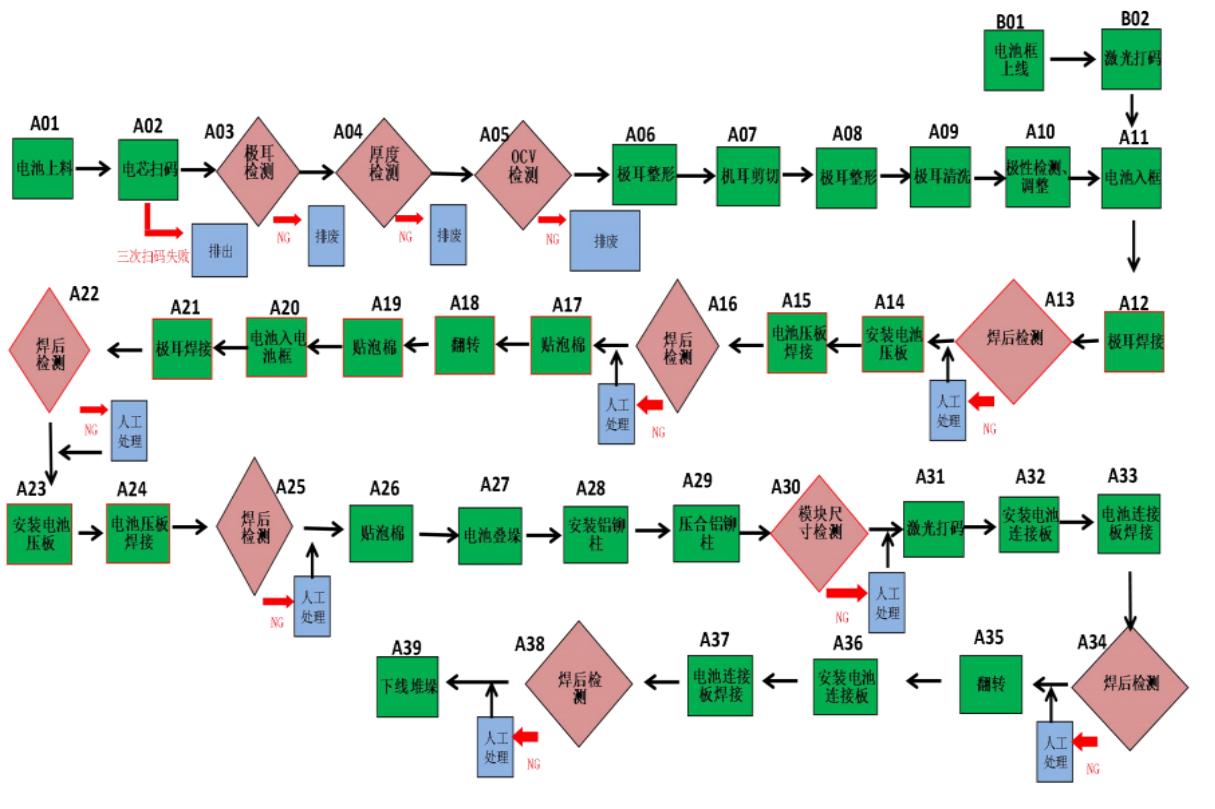 | | | | |
| --- | --- | --- | --- |
| Serial Number | Project | Technical Parameter | Remarks |
| 1 | Whole Line Size | 46.5×5×2.8 | |
| 2 | Power Consumption | ≤120kW | Specific Production Line Confirmation |
| 3 | Pressure | 0.5~0.7Mpa | |
| 4 | Power Supply | AC 380V,50Hz,3-Phase 5-Wire System | 3-Phase 5-Wire System |
| 5 | Protective Gas (Nitrogen) | 0.5~0.7Mpa,Maximum Consumption 15m³/h,Purity≥99.99% | Laser Welding |
| 6 | Control Voltage | 24V DC | |
| 7 | Working Temperature Range | -5℃-40℃ | |
| 8 | Equipment Capacity | ≥15PPM | |
| 9 | Equipment Crop Mobility | ≥95% | |
| 10 | Good Product Rate | ≥99.9% | |
| 11 | Equipment Noise | ≤75db | Measure One Meter Away From The Outside Wall Of The Equipment |
| 12 | Operator Configuration Of Modular Production Line | ≤3 People | Including Mobile Feeder |
Equipment Characteristics:
1、Highly automated, informationized and intelligent manufacturing are deeply integrated.
2、High safety, high reliability and high operability.
3、Core workstation, complex workstation, fully modular design, the use of six-axis robots, core special aircraft with the design ideas, make full use of the characteristics of flexible production of six-axis robots, improve the production professionalism of special aircraft equipment, reduce the auxiliary function requirements and design difficulties of special aircraft.
4、Cores and materials are positioned regularly twice before assembly to improve the stability of continuous production line. The grasping mechanism of linear robot adopts double grasping method to reasonably improve the production rhythm.